Summary
The STEM network allows employees to connect with other like-minded colleagues across the wider organisation, with the goal of supporting STEM (Science, Technology, Engineering, and Mathematics) events in their local communities.
The network aims to foster an employee-led culture which inspires, educates, and empowers future generations to unlock solutions to the world's most critical challenges; encouraging pursuit of a career in STEM and highlighting the possible opportunities that this will bring.
Objectives
Engage
Connect with young people throughout their educational journey; engaging in such a way that they and their support networks view a career in STEM as a realistic and achievable goal.
Enable
Provide the vehicle to enable our people to get involved in the promotion of STEM subjects and careers in educational or industrial establishments, across the globe; helping them spread a clear message about the positive impact that a strong STEM acumen will have for a young person's future.
Build
Deliver an engaging and informative STEM outreach strategy, which allows us to build upon a consistent and exciting Wood brand. This enables us to explain the differentiated, high-value position that Wood has within our industry and helps maintain our proud record as an employer of choice in the STEM arena.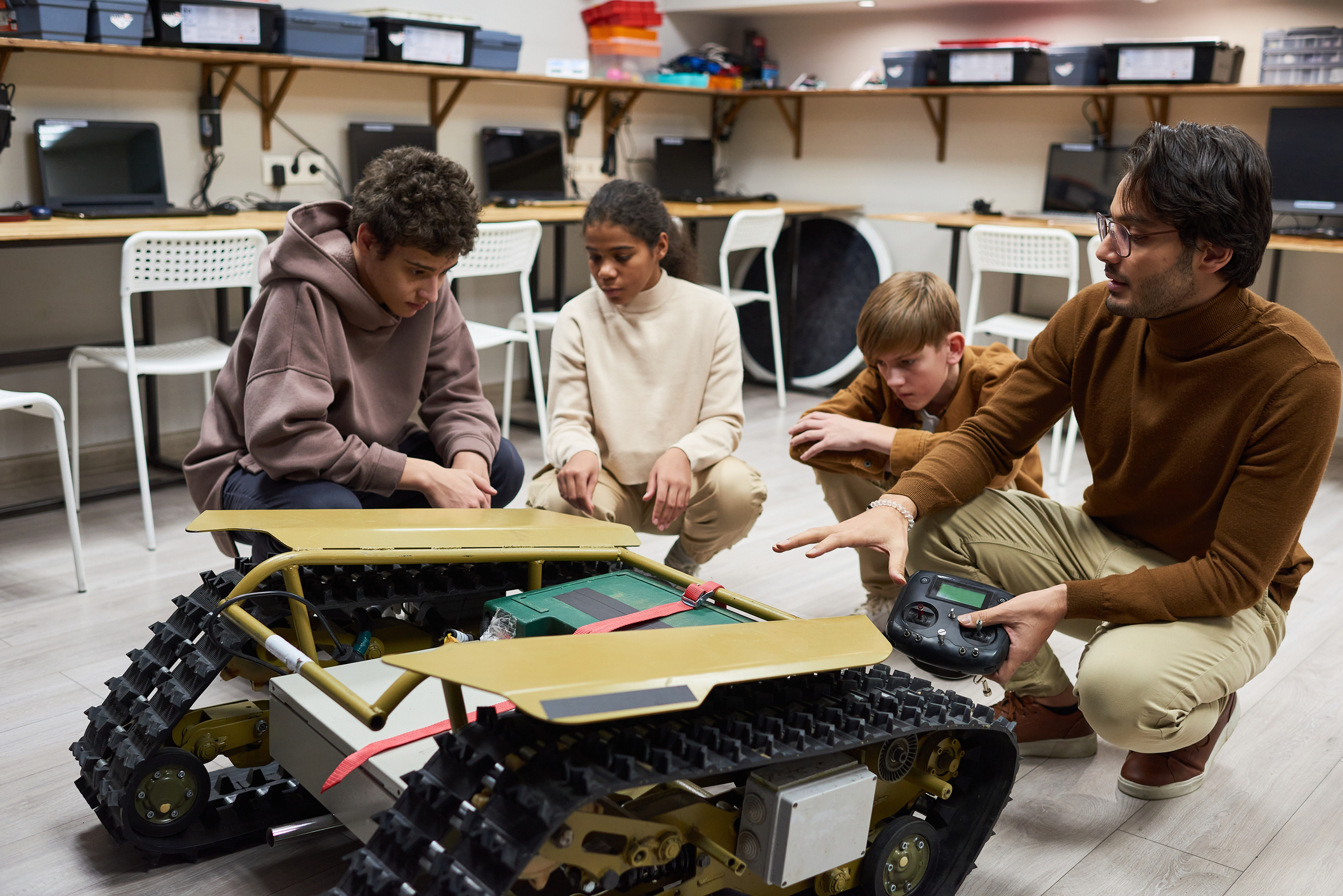 We want to encourage young people to be bold, curious, and help them realise their potential as they grow and develop into hopefully becoming the problem solvers and trusted thinkers that society will depend upon in years to come.
We aim to support our future workforce challenge norms and breakdown societal barriers as we engage with young people from all walks of life and provide them with inspirational and relatable role models. We acknowledge the increasing responsibility for the STEM professionals of today, to provide a sustainable and forward-thinking platform for the generations of tomorrow.
By partnering with our colleagues and local STEM organisations, we aim to channel strategic initiatives that are beneficial to our industrial and societal long-term futures. We are committed to creating a better educated, more sustainably minded, inclusive, and diverse future workforce of STEM professionals.
Chris Mullins
Network Co-Chair