Our vision
We are the world's engineers, the company that makes the world a better place, the company that delivers the change the world needs most, and the company that doesn't just talk sustainability but makes it real for our clients and ourselves – because our ideas, our expertise, and our ability to scale solutions enables us to transform the world.
Our vision is to deliver solutions that transform the world.
We design the future.
We believe the power to create a more sustainable tomorrow starts with us. We are driven by a passion to make a real difference for our people, our clients, our communities and for future generations.
And, after all, the best way to predict the future is to create it.
It's our remarkable people who set us apart – they make us who we are. Remarkable people with the skills, intelligence, commitment, innovation, determination, care, and courage to deliver the solutions the world needs the most.
Our strategy
Our strategic pillars are the bedrock of our success and aligned to the greatest needs of our three primary stakeholders - our people, our clients, and our shareholders.
Inspired culture
Building an inspired culture is about continuing to make Wood a great place to work where we attract, retain, and develop the most remarkable minds.
Performance excellence
Driving performance excellence is about being results focused, simplifying and improving how we operate as a business and continue to exceed the expectations of our clients.
Profitable growth
Delivering profitable growth pillar is about measuring what is key to our success as a business and ensuring a higher-grade business portfolio with growth in priority markets and geographies.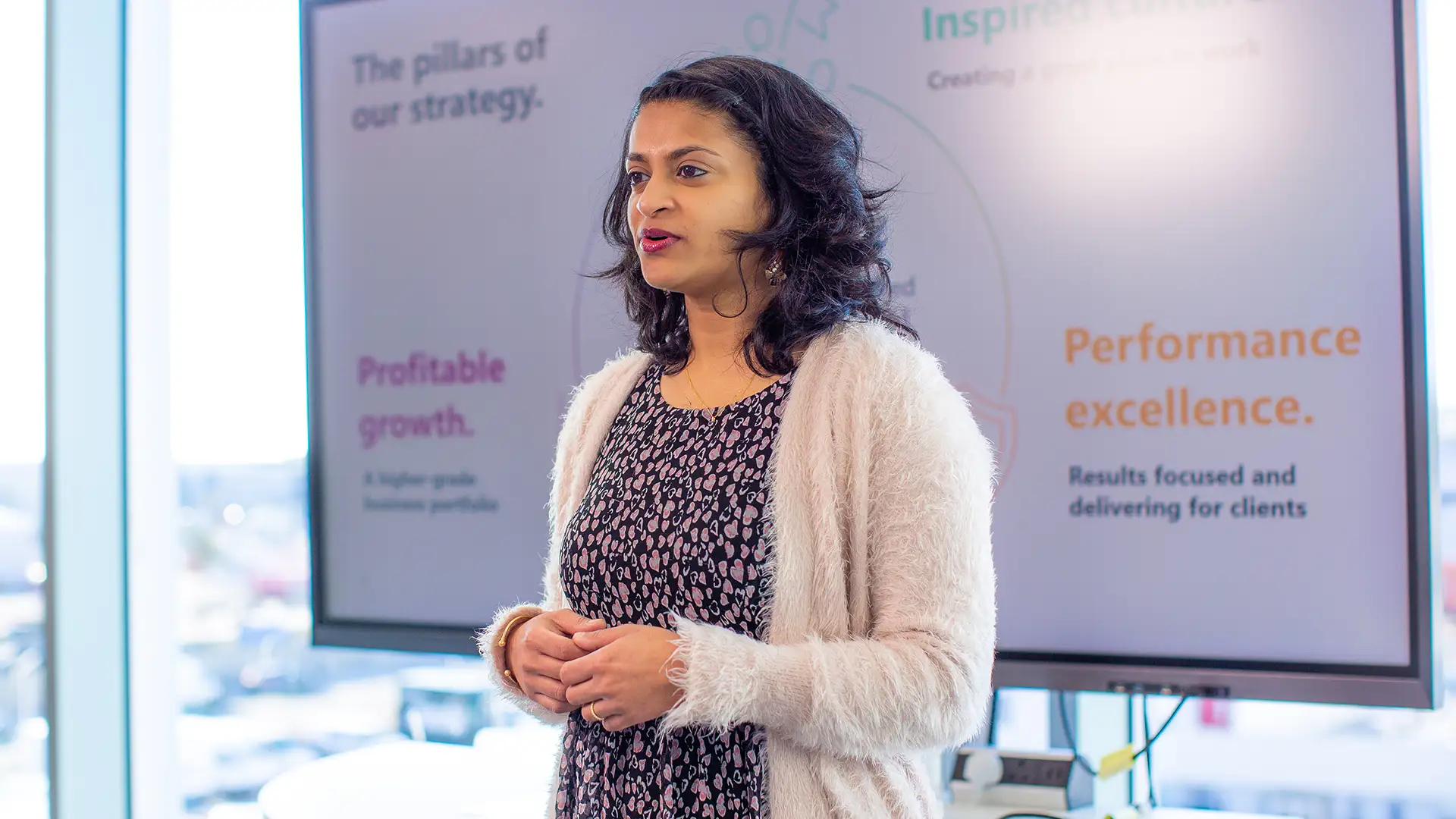 Our recruitment process
Our approach to recruitment reflects our inspired culture, and we know that a fair hiring process and a great candidate experience ensures we attract the very best to Team Wood.
We also know applying for a new role can seem overwhelming, so we've asked members of our global recruitment team to share our recruitment process with you: